About
Pioneer
Contractors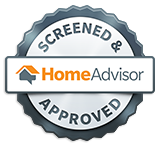 Pioneer Contractors is a leading carpentry firm in Northwest Indiana. We believe excellent craftsmanship, fair prices, and timely service are the bare minimum of what a homeowner should expect from their contractor.
We focus on the homeowner's goals for the property, and strive to help them meet those goals in the most economical way possible. That is what our company is all about. Though we offer carpentry services of every conceivable description—for any conceivable project—perhaps you just want a simple and affordable improvement to your home or business. Maybe you need to address an issue with your home, or maybe you would like to see how far you can take an improvement idea. Whatever your needs are, give us a call if you are looking for good carpenters. We look forward to serving you and your family.
Our
Services
Deck, Porch, and Patio Installation
Fence Installation
Retaining Walls, Hardscapes, Drainage
Hardwood/Vinyl Flooring
Kitchen & Bathroom Remodels
Basement Remodels
Sod Installation
Septic Tank Installation
General Carpentry
Pioneer Contractors is licensed, bonded, and insured in Porter County, Indiana. Our experienced team of carpenters is dedicated to delivering affordable interior and exterior home improvement projects. Homeowners can expect responsive, courteous, and professional project management throughout the build. Looking to add value to your home with an interior or exterior home improvement project? Call 219.381.8322 for a free estimate!
Valparaiso
Chesterton
Wheeler
Hebron

Boone Grove
Kouts
Beverly Shores
Portage
Miles and his team were AWESOME. I had hired them to build a deck for my newly installed pool, along with replacing my current deck. The quality of their work went way beyond my expectations. Miles created a sketch for the deck. Of course me being me I just couldn't visualize what it was going to look like. They were so professional and patient with me, just when his crew had finished the framing of the deck, I had made last minute changes, not once but twice. Big huge thank you to Miles, Andy, Zach and the whole crew. They was very reasonably priced and did outstanding work. Will definitely use them again."
Top notch professionals. Outstanding communication from start to finish. Upfront pricing after discussing project plans. I wasn't able to be there for the start or finish of the deck project, however I was there for mid project. I walked to the deck in progress to introduce myself and ask the guys if they needed anything. They kindly said no thanks, so I stayed out of the way because everything was exactly as discussed. Grateful to have contracted them once I saw the final product. I have one company in mind for future projects!"
I'm giving the project five stars, I got exactly what I wanted!! They were very professional and clean up was top notch!! Neighbors have already commented on what a great job they did. Extremely happy with end results!"
Miles Sullivan and his crew built my wife and I a 14.5 ft x 15 ft deck with two sets of steps. They did an excellent job of putting it together, in a reasonable amount of time. We are enjoying this deck tremendously!"
They called me shortly after I contacted them. Got my porch finished in one day!! Very good and talented workers. Reasonably priced. I would recommend them to anyone. Would also hire them again. Tremendous experience with them!"
They did a great job and quickly. They really nailed it... pun intended."
They were very professional and prompt. We were very happy with the work and price."
This was a great job done in a short length of time."
Miles, Andy , Zack and Jim did an outstanding job on this 3 season room. Great guys, professional always cleaned up. Done on time. We loved the masterpiece they created for us. Thank you for being you. We would and will recommend and will use again!!"
William B.
Chesterton, IN
Carolyn L.
Crown Point, IN
Our
Work
We begin each home improvement project by understanding the homeowner's goals for the project. From the outset, our job is to achieve your vision within budget while adding the greatest value to your property. Our residential home improvement projects include deck, fence, and porch installation and kitchen, bathroom, and bathroom remodels. Big or small, your home improvement project has the potential to add significant value to your home. Take a look at some recently completed projects, and call us for a free estimate on your home improvement project!
Let's talk
about your
project